Tim Duncan was a minor character in Neighbours who was seen in a flashback. He was the biological father of Danny Ramsay.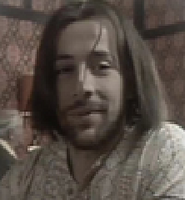 Biography
Edit
Backstory
Edit
In September 1966 Maria Ramsay had a row with her husband Max Ramsay. She took a break and met Tim on holiday. They had a one night stand. After that, Tim and Maria never saw each other again.
Max and Maria soon got back together. In June 1967, Maria gave birth to a son Danny Ramsay and let Max think he was the father. She was to keep the truth from Max for the next 18 years.
In 1985, the truth about Danny's real father outed. Max was devastated and kept the truth from Danny for a while but Danny overheard Max telling Kate Drew that he was not Danny's father. Danny started rebelling against his father and knew that is why Max always shouted at him and not Shane as much. However, in November 1985 and in January 1986 Max said Danny is still his son as much as Shane is and he loves him. This cemented Max and Danny's bond.
In March 1986 Danny wanted to trace his real father but then decided not to.
Children Danny Ramsay (1967)
Ad blocker interference detected!
Wikia is a free-to-use site that makes money from advertising. We have a modified experience for viewers using ad blockers

Wikia is not accessible if you've made further modifications. Remove the custom ad blocker rule(s) and the page will load as expected.