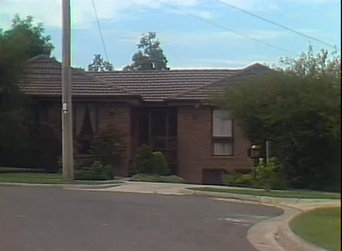 No 28 Ramsay Street
is a residential house on
Ramsay Street
,
Erinsborough
. The house was the home to
Des Clarke
when the serial began in 1985. Later residents included
Daphne Clarke
and the Willis family from 1990 to 1994. The Kennedy family have lived at No 28 since 1994.
No 28 Ramsay Street was built in 1963 alongside the rest of the houses in the street. In the early 1980s, banker Des Clarke bought the house. It is unknown who lived in the house before Des lived there.
Residents over the years
Edit