This is a list of past Neighbours charac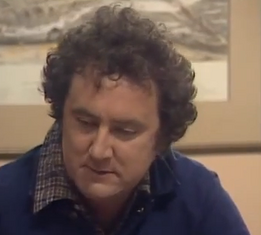 ters in order of year of last appearance and episode of last appearance from 1985 to date. The list is descending from latest year of a character to earliest. This list also includes minor characters.
Pictured right is Max Ramsay, played by Francis Bell.
See also List of current Neighbours characters
List of past characters
Edit
Last seen in 2018
Edit
| Character Name | Episode of Final Appearance | Duration |
| --- | --- | --- |
| Stephanie Scully | Episode 7859 - 7 June 2018 | 1999-2010, 2013, 2015-2018 |
| Jane Harris | Episode 7833 - 2 May 2018 | 1986-1989, 2005, 2018 |
| Rafael Humphreys | Episode 7811 - 2 April 2018 | 2018 |
| Jack Callahan | Episode 7810 - 30 March 2018 | 2016-2018 |
| Paige Smith | Episode 7810 - 30 March 2018 | 2014-2018 |
| Dakota Davies | Episode 7806 - 26 March 2018 | 2014, 2018 |
| Izzy Hoyland | Episode 7802 - 20 March 2018 | 2003-2007, 2018 |
| Tyler Brennan | Episode 7787 - 27 February 2018 | 2015-2018 |
| Lance Wilkinson | Episode 7776 - 12 February 2018 | 1995-2001, 2005, 2018 |
| Hilary Robinson | Episode 7768 - 31 January 2018 | 1987-1990, 2005, 2015, 2018 |
Last seen in 2017
Edit
| Character name | Episodes of final appearance | Duration |
| --- | --- | --- |
| Lyn Scully | Episode 7735 - 16 November 2017 | 1999-2006, 2008-2011, 2016, 2017 |
| Hamish Roche | Episode 7727 - 7 November 2017 | 2017 |
| Mr. Udagawa | Episode 7707 - 10 October 2017 | 1987, 1989, 1992, 2017 |
| Willow Somers | Episode 7660 - 4 August 2017 | 2017 |
| Evan Lewis | Episode 7658 - 2 August 2017 | 2017 |
| Mannix Foster | Episode 7640 - 7 July 2017 | 2017 |
| Finn Kelly | Episode 7634 - 29 June 2017 | 2017 |
| Lauren Willis | Episode 7575 - 7 April 2017 | 1992-1994, 2013-2017 |
| Brad Willis | Episode 7575 - 7 April 2017 | 1989, 1990-1993, 2013-2017 |
| Kim Taylor | Episode 7574 - 6 April 2017 | 1985, 2017 |
| Sindi Watts | Episode 7562 - 21 March 2017 | 2002-2005, 2017 |
| Josie Lamb | Episode 7555 - 10 March 2017 | 2013-2014, 2017 |
Last seen in 2016
Edit
| Character Name | Episode of final appearance | Duration |
| --- | --- | --- |
| Angus Beaumont-Hannay | Episode 7508 - 30 November 2016 | 2016 |
| Jacka Hills | Episode 7474 - 13 October 2016 | 2016 |
| Madison Robinson | Episode 7462 - 27 September 2016 | 2016 |
| Lucy Robinson | Episode 7421 - 1 August 2016 | 1985–89, 1991–93, 1995, 2005, 2013–16 |
| Nate Kinski | Episode 7379 - 2 June 2016 | 2014-2016 |
| Sarah Beaumont | Episode 7358 - 4 May 2016 | 1996-1999, 2005, 2013, 2016 |
| Daniel Robinson | Episode 7352 - 26 April 2016 | 2014-2016 |
| Imogen Willis | Episode 7352 - 26 April 2016 | 2013-2016 |
| Nene Williams | Episode 7342 - 12 April 2016 | 1988, 2016 |
| Kyle Canning | Episode 7340 - 8 April 2016 | 2008-2016 |
| Georgia Brooks | Episode 7336 - 4 April 2016 | 2012-2016 |
| Doug Willis | Episode 7338 - 6th April 2016 | 1990-1994, 2005, 2014, 2015-2016 |
| Amber Turner | Episode 7337 - 5th April 2016 | 2013-2016 |
| Joshua Willis | Episode 7337 - 5th April 2016 | 2013-2016 |
| Dennis Dimato | Episode 7289 - 28 January 2016 | 2015-2016 |
| Shay Daeng | Episode 7272 - 5 January 2016 | 2015-2016 |
Last seen in 2015
Edit
| Character Name | Episode of final appearance | Duration |
| --- | --- | --- |
| Lucy Robinson | Episode 7250 - 6 November 2015 | 1985-1989, 1991-1993, 1995, 2005, 2013, 2014, 2015 |
| Naomi Canning | Episode 7225 - 2 October 2015 | 2014-2015 |
| "Stonefish" Rebecchi | Episode 7209 - 10 September 2015 | 1994-1996, 2003, 2007, 2015 |
| Russell Brennan | Episode 7208 - 9 September 2015 | 2015 |
| Angie Rebecchi | Episode 7197 - 25 August 2015 | 1995-1996, 2002-2006, 2013, 2015 |
| Mary Smith | Episode 7167 - 14 July 2015 | 2015 |
| Ezra Hanley | Episode 7130 - 22 May 2015 | 2014, 2015 |
| Bailey Turner | Episode 7115 - 1 May 2015 | 2013-2015 |
| Matt Turner | Episode 7088 - 25 March 2015 | 2013-2015 |
| Harold Bishop | Episode 7085 - 20 March 2015 | 1987-1991, 1996-2009, 2011, 2015 |
| Sky Mangel | Episode 7085 - 20 March 2015 | 1989-1991, 2003-2007, 2015 |
| Nina Tucker | Episode 7084 - 19 March 2015 | 2002-2005, 2015 |
| Tom Ramsay | Episode 7083 - 18 March 2015 | 1986, 1990-1991, 2015 |
| Guy Carpenter | Episode 7083 - 18 March 2015 | 1991-1992, 2015 |
| Des Clarke | Episode 7082 - 17 March 2015 | 1985-1990, 2015 |
| Janelle Timmins | Episode 7078 - 11 March 2015 | 2004-2007, 2015 |
| Vanessa Villante | Episode 7073 - 4 March 2015 | 2012-2013, 2015 |
| Lucas Fitzgerald | Episode 7073 - 4 March 2015 | 2008-2013, 2015 |
| | | |
Last seen in 2014
Edit
| Character Name | Episode of final appearance | Duration |
| --- | --- | --- |
| Ezra Hanley | Episode 7026 - 1 December 2014 | 2014 |
| Rain Taylor | Episode 7024 - 27 November 2014 | 2014 |
| Dakota Davies | Episode 6992 - 14 October 2014 | 2014 |
| Malcolm Kennedy | Episode 6989 - 9 October 2014 | 1994-1997, 2002, 2004, 2005, 2011, 2014 |
| Kathy Carpenter | Episode 6953 - 20 August 2014 | 2014 |
| Ethan Smith | Episode 6919 - 3 July 2014 | 2014 |
| Lee Barnes | Episode 6916 - 30 June 2014 | 2014 |
| Ben Fitzgerald | Episode 6914 - 26 June 2014 | 2001-2003, 2004, 2007-2010, 2014 |
| Libby Kennedy | Episode 6914 - 26 June 2014 | 1994-2004, 2005, 2007-2011, 2014 |
| Victor Cleary | Episode 6907 - 17 June 2014 | 2014 |
| Callum Jones | Episode 6904 - 12 June 2014 | 2008-2014 |
| Will Dempier | Episode 6897 - 3 June 2014 | 2014 |
| Jayden Warley | Episode 6885 - 16 May 2014 | 2013-2014 |
| Pam Willis | Episode 6880 - 9 May 2014 | 1990-1994, 1996, 2014 |
| Mandy Edwards | Episode 6878 - 7 May 2014 | 2013-2014 |
| Hudson Walsh | Episode 6874 - 1 May 2014 | 2013-2014 |
| Zeke Kinski | Episode 6863 - 16 April 2014 | 2005-2011, 2014 |
| Sophie Ramsay | Episode 6857 - 8 April 2014 | 2009-2013, 2014 |
| Kate Ramsay | Episode 6857 - 8 April 2014 | 2009-2014 |
| Rebecca Robinson | Episode 6844 - 20 March 2014 | 2007-2011, 2014 |
| Mason Turner | Episode 6830 - 28 February 2014 | 2013-2014 |
| Jacob Holmes | Episode 6812 - 4 February 2014 | 2013-2014 |
| Elliott Holmes | Episode 6811 - 3 February 2014 | 2013-2014 |
| Lucy Robinson | Episode 6809 - 30 January 2014 | 1985-1989, 1991-92, 1993, 1995, 2005, 2013-2014 |
| Ruby Knox | Episode 6799 - 16 January 2014 | 2013-2014 |
| Gemma Reeves | Episode 6795 - 10 January 2014 | 2013-2014 |
Last seen in 2013
Edit
Last seen in 2012
Edit
Last seen in 2011
Edit
Last seen in 2010
Edit
Last seen in 2009
Edit
Last seen in 2008
Edit
Last seen in 2007
Edit
Last seen in 2006
Edit
Last seen in 2005
Edit
| Character Name | Episode of final appearance | Duration |
| --- | --- | --- |
| Drew Kirk | Episode 4875 - 16 Dec 2005 | 1998-2002, 2005 |
| Alex Kinski | Episode 4872 - 13 Dec 2005 | 2005 |
| Joe Mangel | Episode 4858 - 23 Nov 2005 | 1988-1991, 2005 |
| Serena Bishop | Episode 4838 - 26 Oct 2005 | 2003-2005 |
| Liljana Bishop | Episode 4837 - 25 Oct 2005 | 2003-2005 |
| David Bishop | Episode 4837 - 25 Oct 2005 | 1988, 2003-2005 |
| Annalise Hartman | Episode 4775 - 29 Jul 2005 | 1993-1996, 2005 |
| Lance Wilkinson | Episode 4775 - 29 Jul 2005 | 1995-2001, 2005 |
| Beverley Marshall | Episode 4773 - 27 Jul 2005 | 1987-1990, 2005 |
| Jane Harris | Episode 4773 - 27 Jul 2005 | 1986-1989, 2005 |
| Luke Handley | Episode 4773 - 27 Jul 2005 | 1995-1996, 2005 |
| Matt Hancock | Episode 4773 - 27 Jul 2005 | 2001-2002, 2005 |
| Ruth Wilkinson | Episode 4773 - 27 Jul 2005 | 1996-1999, 2005 |
| Amy Greenwood | Episode 4773 - 27 Jul 2005 | 1997-2000, 2005 |
| Gaby Willis | Episode 4773 - 27 Jul 2005 | 1991-1994, 2005 |
| Hilary Robinson | Episode 4773 - 27 Jul 2005 | 1987-1990, 2005 |
| Danny Ramsay | Episode 4773 - 27 Jul 2005 | 1985-1986, 2005 |
| Sam Kratz | Episode 4773 - 27 Jul 2005 | 1994-1996, 2005 |
| Marlene Kratz | Episode 4773 - 27 Jul 2005 | 1994-1997, 2005 |
| Billy Kennedy | Episode 4773 - 27 Jul 2005 | 1994-2000, 2005 |
| Brett Stark | Episode 4773 - 27 Jul 2005 | 1993-1996, 2005 |
| Danni Stark | Episode 4773 - 27 Jul 2005 | 1993-1996, 2005 |
| Nina Tucker | Episode 4773 - 27 Jul 2005 | 2002-2005 |
| Paul McClain | Episode 4773 - 27 Jul 2005 | 1997-2001, 2005 |
| Hannah Martin | Episode 4773 - 27 Jul 2005 | 1992-1999, 2005 |
| Debbie Martin | Episode 4773 - 27 Jul 2005 | 1985, 1992-1994, 1996-1997, 2005 |
| Philip Martin | Episode 4773 - 27 Jul 2005 | 1985, 1992-1999, 2005 |
| Felicity Scully | Episode 4773 - 27 Jul 2005 | 1999-2002, 2005 |
| Darcy Tyler | Episode 4762 - 12 Jul 2005 | 2000-2003, 2004, 2005 |
| Chris Cousens | Episode 4714 - 5 May 2005 | 2003-2004, 2005 |
| Lisa Jeffries | Episode 4685 - 25 Mar 2005 | 2003-2005 |
| Charlie Cassidy | Episode 4642 - 25 Jan 2005 | 2003-2004, 2005 |
| Jack Scully | Episode 4632 - 11 Jan 2005 | 2001, 2002-2004, 2005 |
Last seen in 2004
Edit
Last seen in 2003
Edit
Last seen in 2002
Edit
Last seen in 2001
Edit
Last seen in 2000
Edit
Last seen in 1999
Edit
Last seen in 1998
Edit
Last seen in 1997
Edit
Last seen in 1996
Edit
Last seen in 1995
Edit
Last seen in 1994
Edit
Last seen in 1993
Edit
Last seen in 1992
Edit
Last seen in 1991
Edit
Last seen in 1990
Edit
Last seen in 1989
Edit
Last seen in 1988
Edit
Last seen in 1987
Edit
Last seen in 1986
Edit
Last seen in 1985
Edit