John Holmes was the series producer of Neighbou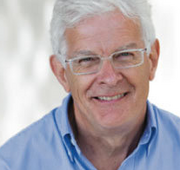 rs from 1985 to 1986. He worked under executive producer and creator
Reg Watson
. John left Neighbours in late 1986 and went on to work as producer and later executive producer of rival soap
Home And Away
.
Pre Neighbours career
Edit
Neighbours
Edit
In 1984 John Holmes was appointed series producer of upcoming soap Neighbours, with Reg Watson being the executive producer. Many scriptwriters were assigned to the show, which would run 5 days a week throughout the year if proved a success.
John resigned from his role as series producer in May 1986 and the last episode under his tenure was inbetween episode 265 and 295. His successor was Philip East.
After Neighbours (Home And Away)
Edit
In 1987, John Holmes moved to Channel 7, and was appointed producer of a pilot for a show called Home And Away. The show had been in development for over 2 years by mid 1987 and was an existing in house project chosen as the replacement for Neighbours on Channel 7.