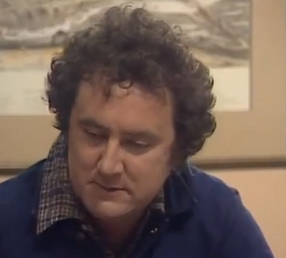 Wayne Francis Earl Bell (18 April 1944-3 May 1994)
was a New Zealand born Australian actor who played
Max Ramsay
from
Episode 1 - 18 March 1985
to
Episode 245 - 2 May 1986
.
Pre Neighbours career
Edit
Francis Bell was born in Cambridge, New Zealand. He was of Scottish and Ulster ancestry, his maternal grandparents were Scottish immigrants to New Zealand. Francis moved to Australia and trained as an actor. He had roles in A Country Practice and The Sullivans in 1976. 1976 was his first known TV role.
Neighbours
Edit
Franics Bell joined the cast of Neighbours in late 1984 after landing the role of uncouth plumber Max Ramsay. Filming began in January 1985. Francis Bell played a major role as the shouty patriarch of the Ramsay family for over a year.
Francis took sick leave due to a bad back in early 1986 and his contract expired and he never returned to the show. His contract was up for renewal but Francis decided not to have his contract renewed, and he said he had recently considered resigning but his back problem and is what made him decide to not return to the show, a decision made during his sick leave so he never returned to the show when he got better. As a result of this, his character never got a proper farewell episode.
Max's final episode was Episode 245 - 2 May 1986. Max was later said to have gone to Brisbane to see his estranged wife Maria Ramsay and they later reconciled, and Max decided not to return to Erinsborough. Due to Francis' sudden departure from the show, the scriptwriters hastily introduced Gary Files as Max's brother Tom Ramsay to cover for Max's plumbing business while Max was away. The scriptwriters crossed out dialogue given for "Max" and replaced it with "Tom".
Francis also felt that he was not paid enough, due to the long hours and playing such a major role in the show according to James Oram's 1988 book Neighbours Behind The Scenes.
Francis attended the gala celebrating the 1000th episode of Neighbours in 1989. The celebration was televised.
After Neighbours
Edit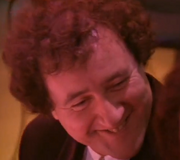 Francis Bell's first post Neighbours TV role was a voiceover in the TV series, Rubbery Figures. He then played Sharkey in
Bushfire Moon
, a 1987 film.
He attended the Neighbours 1000th anniversary celebrations in July 1989.
Francis's 1990s TV credits include The End Of The Golden Weather and as Paddy in Absent Without Leave in 1992. His last TV role was as the voice of Blackjack in Mrs. Piggle Wiggle.
On the 3rd May 1994, aged 50, Francis Bell died after falling from a building in New Zealand. He was buried at Purewa Cemetery.
https://en.wikipedia.org/wiki/Francis_Bell_(actor)
Ad blocker interference detected!
Wikia is a free-to-use site that makes money from advertising. We have a modified experience for viewers using ad blockers

Wikia is not accessible if you've made further modifications. Remove the custom ad blocker rule(s) and the page will load as expected.