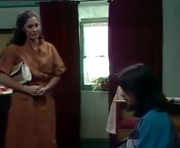 Kim Taylor
wants the support of her mother
Marcia Taylor
.
Guest cast

Writer: Coral Drouyn
Producer: John Holmes
Director: Max Varnel
Executive Producer: Reg Watson
Last appearance of Kim Taylor until Episode 7569 - 30 March 2017. A staggering 7506 episodes were broadcast in this gap between appearances.
First appearance of Terry Inglis.
Ad blocker interference detected!
Wikia is a free-to-use site that makes money from advertising. We have a modified experience for viewers using ad blockers

Wikia is not accessible if you've made further modifications. Remove the custom ad blocker rule(s) and the page will load as expected.