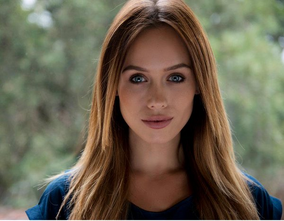 Emma Lane is an Australian actress who plays Courtney Grixti. Emma is also married to Travis Burns who plays Tyler Brennan in the show.
Date of birth - 1985/1986
Height - 5ft 7in (1.7m)
Pre Neighbours career
Edit
Neighbours, 2015 -
Edit
Emma joined Neighbours in 2015 as Courtney Grixti.
In a March 2016 online article about her and Travis, Emma is said to be 30 years old.
Emma and Travis married in December 2017.