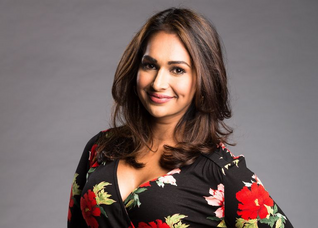 Dipi Rebecchi is a character in Neighbours who first appeared in April 2017. She is the wife of Shane Rebecchi. Dipi is played by Sharon Johal.
Biography
Edit
Backstory
Edit
Memorable info
Edit
Born: About 1980
Full Name: Dipi Rebecchi (Nee Sharma)
Dipi is supposedly a few years older than Sharon Johal who is 32 as of 2017. Dipi has 2 teenage daughters so she is at least 35/36 years old.
Father - Mr. Sharma 
Mother - Mrs. Sharma 
Siblings - Mishti Sharma
Spouse - Shane Rebecchi (???-present)
Children - Kirsha Rebecchi, Yashvi Rebecchi
Appearances
Edit
2017
See also
Edit
Ad blocker interference detected!
Wikia is a free-to-use site that makes money from advertising. We have a modified experience for viewers using ad blockers

Wikia is not accessible if you've made further modifications. Remove the custom ad blocker rule(s) and the page will load as expected.