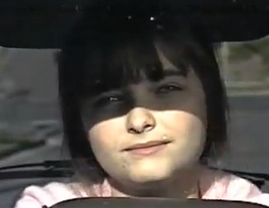 Cody Willis
was a character in Neighbours from
Episode 1100 - 24 November 1989
to 1992 and again from 1993 to 1996. She was the younger sister of
Brad Willis
and the other Willis children, children of
Doug
and
Pam Willis
. Cody had a relationship with
Todd Landers
. Cody was shot in 1996 and later died in hospital. She was originally played by 
Amelia Frid
and then 
Peta Brady
took over in 1993.
Biography
Edit
Backstory
Edit
Cody Willis was born in 1975 to Doug Willis and Pam Willis. She was their youngest child.
1989-1991
Edit
Cody Willis arrived in Ramsay Street in November 1989 and stayed with her 18 year old brother Brad.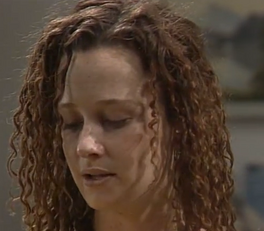 Cody began falling for
Todd Landers
, who lived at
No 26 Ramsay Street
. Todd was still in love with
Melissa Jarrett
and while she was away in America, Cody made a play for Todd. He later chose Melissa once she returned from the States. Cody began to date
Josh Anderson
but he later fell for Melissa and Todd and Cody finally became a couple. They even spoke in codespeak, something that bemused her parents Doug and Pam.
In 1991, Dorothy Burke puts Cody forward for a scholarship in America. Cody does not want to leave Erinsborough or Todd, but they decide to split up. The later agree to have a long distance relationship. While she is away in America, Cody writes a letter to Todd telling him that their relationship is over as she is in love with a man called Drew Grover. They later marry.
1993-1996
Edit
Memorable info
Edit
Birthday: 22nd April 1975
Died: 29 April 1996 (Aged 21)
Full Name: Cody Willis
Father Doug Willis
Mother Pam Willis
Siblings Adam Willis, John Willis (deceased), Brad Willis, Gaby Willis
Grandfathers Bert Willis, Seamus Beresford
Grandmothers Mrs Willis, Moina Beresford
Great Grandfathers Zachary Willis
Nieces/Nephews Zac Willis, Paige Novak, Joshua Willis, Imogen Willis, Piper Willis, Ned Willis
Second Nephew - Gabriel Smith
Great Niece - Matilda Turner
Uncles/Aunts Faye Hudson
First cousins Cameron Hudson